What Our Patients Are Saying
We strive to provide every patient with the highest level of personal service and care.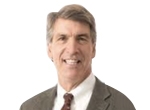 "I am an orthopedic surgeon from Wisconsin. I traveled 200 miles to have Dr. Domb perform my total hip replacement. I went home the same day. Then I came back for the other hip two months later. My personal experience has totally convinced me that robotic total joint surgery is the only way to go. Why would any surgeon not use the robot to perform joint replacements? I have been extremely happy with my results. There are no restrictions in my mind. I biked 2,000 miles last summer, participate in hot yoga regularly, swim for exercise and crawl in and out of boats trying to catch Canadian walleyes. Dr. Domb and his staff were superb. I would recommend him to any of my family. Thank you so much for changing my life."
- David E, M.D., Orthopedic Surgeon