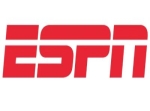 Benjamin Domb, MD, of the American Hip Institute is featured in ESPN's article on NHL free agent Patrick Kane. Patrick Kane's decision to undergo major hip surgery a month before free agency opened is a factor in keeping him as a free agent.
Dr. Benjamin Domb, founder and medical director of the American Hip Institute in Illinois, said hip resurfacing is an uncommon procedure in general, and even less common in athletes. But he cited tennis star Andy Murray as a success story and that Rafael Nadal hopes to do the same.
"The first key to successful rehabilitation is how the surgery is done. At American Hip Institute, we have developed a technique for minimally invasive hip resurfacing with computer guidance," Domb said. "This technique allows for a faster recovery, ensures extremely accurate implant placement, and is designed to get professional athletes back to highly competitive sports."
The second key, he said, is the rehabilitation period. "It is critical that their therapy be supervised by expert physical therapists," Domb said. "Too early a return to play can doom the recovery, so careful assessment of their progress and timing of progression is key."